Villa Tanam Mandalika
The construction of the Mandalika International Circuit has been the first step in the government's efforts to equalize the economy in eastern Indonesia. Many investors and expatriates are starting to notice Mandalika as an area with a high investment projection value due to its future special economic zone both from the business sector and tourism. This leads to many land clearing for property development such as villas as an alternative residence.
The design concept of Villa Tanam Mandalika is a prototype design from the planning of the Terrace Hills Kuta area, Mandalika. This villa was built by utilizing the retaining wall from the developer on steep contoured land. The planted building construction aims to maximize green area or green area ratio (GAR) so that it feels integrated and open, but still provides privacy as the residential space is located 1 level higher than the road level. This villa design also serves to save on cut and fill.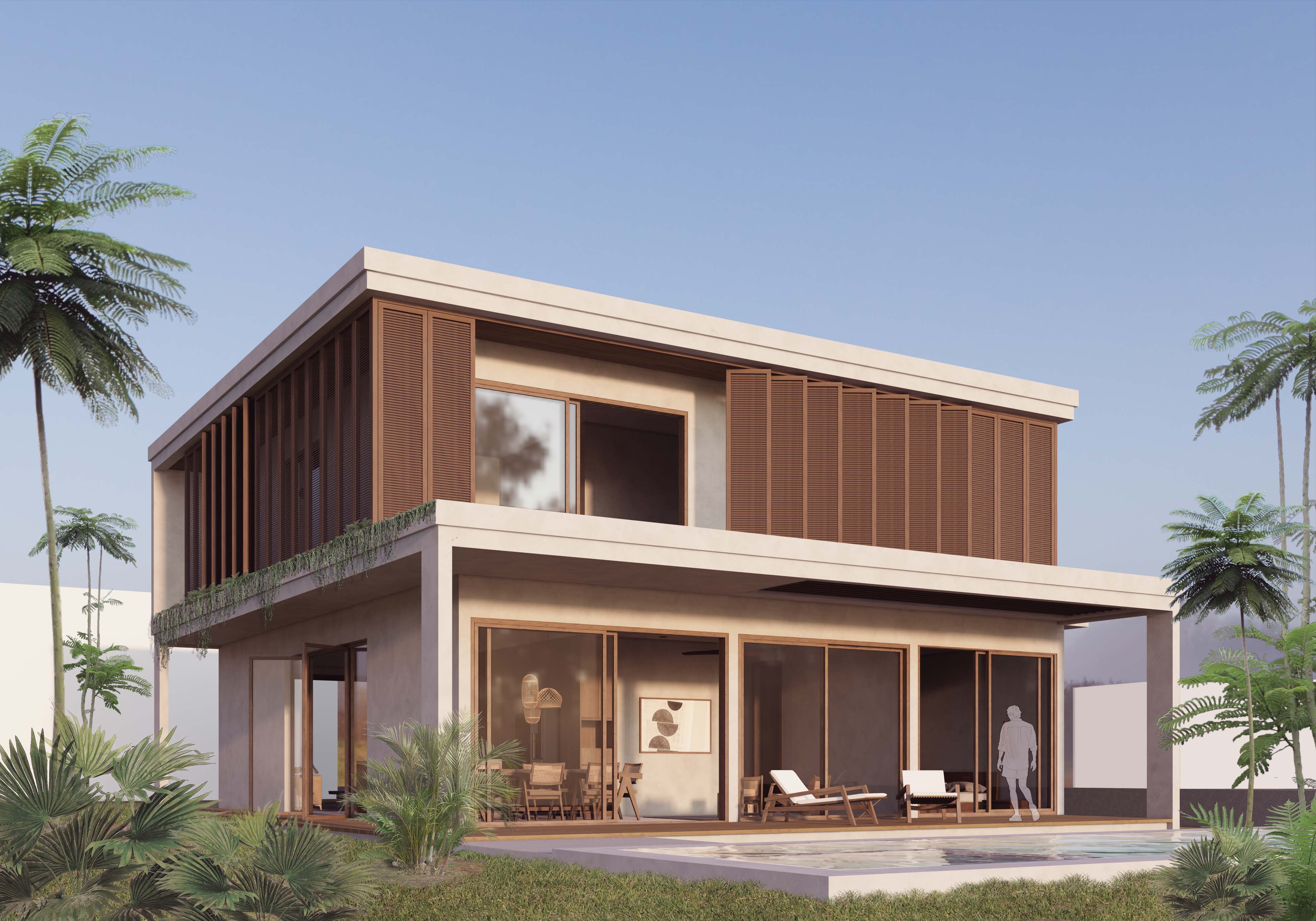 The placement of the staircase in the center of the building raises the concept of radial circulation design by centering the core area in the center such as stairwells, warehouses, kitchens and building shafts. This radial circulation design emphasizes the character of the "open space" plan or open plan. The open plan character provides many benefits for the residents, such as more spacious rooms, better air circulation, and plenty of natural sunlight. The character of each room is directly connected to the open area, allowing natural lighting to enter and save electricity during the day.
The energy-saving efforts of the Villa Tanam Mandalika design are not only from the application of open space design but also from the use of double facade technology. The double facade design used is the application of the 'krepyak' window formation or jalousie model. This is a strategy to maintain a consistent indoor air temperature. A double facade was applied on the second floor, particularly on the vertical element where a small space is created as an airflow container between the two facades. By using large pieces of glass, this technology also reduces heat, making the room feel cool and allowing the occupants to save electricity, particularly on the daily use of air conditioning.